Located a few kilometers from Grand Baie, the small picturesque village of Pereybère is a haven of peace for travelers who dream of authenticity. Renowned for its superb public beach much less touristy than that of Grand Bay, Pereybère is located in a strategic place which allows to reach the most beautiful sites of the north of Mauritius.
An authentic stay in Mauritius
Have you always dreamed of discovering Mauritius differently? Pereybere has the advantage of being still little open to tourism. The village beach is mainly frequented by locals who enjoy a peaceful and relaxed atmosphere to swim in a cove with turquoise and crystalline waters.

The coastal road of Pereybère is dotted with small typical restaurants appreciated also locals as travelers. In the city center, there are a few lively bars, day and night, which offer many opportunities for meetings. The village has atypical that it is as frequented by Mauritians as by foreigners. This superb blend of culture found on every street corner is worth the trip.
Various seaside activities
The beach of Pereybere may be small, but it does look like a real postcard landscape. With its captivating blue lagoon and many water activities, it attracts more and more families looking for a change of scenery. The place is particularly suitable for swimming and there are sea parasols and chairs for rent by the day. Travelers enjoy the majestic environment of Pereybère to try their luck at fishing, kite surfing and water skiing. By swimming a few meters to the sea with a mask and a snorkel, it is possible to admire some tropical fish with dazzling colors. For more sensations, scuba diving also allows to observe the exceptional marine fauna of Mauritius.
Do not dare to venture on the beach without sunglasses because of the strong glare produced by the reflection of the sun on the crystal clear sea and the pure white sand.
Different species of seabirds, butterflies, geckos and chameleons hidden here and there on the filao trees attract attention because they seem to be exotic for many. The comings and goings of the tourists throughout the year enliven the beach.
An environment conducive to exploration
Pereybere is located halfway between Grand Bay and Cap Malheureux so it is possible to reach both in a few minutes' drive. The village is located only 5 kilometers from Mont Choisy where one of the most beautiful beaches of Mauritius awaits you. Questioning excursions, adventurers will not be left out since the national park of Bras d'Eau and the mountain of Pouce, perfect hiking spot, are also located near Pereybère.
Comfortable and typical accommodation
No matter how you travel, you will always find, in Pereybère, accommodation that suits you. From the simple and authentic guest house to the most luxurious hotel by the sea, the choice of accommodations in Pereybère is as rich as it is varied.
Night life
Nightlife is very lively in Pereybere. The mesmerizing music, exotic and sensual dance of dancers, and the flow of colorful and glamorous lights enchant the hearts of many. Beautiful exotic women dressed in their bright epicurean outfits, some in their oriental dress make the evenings a place of festivities and undeniable pleasures.
Spas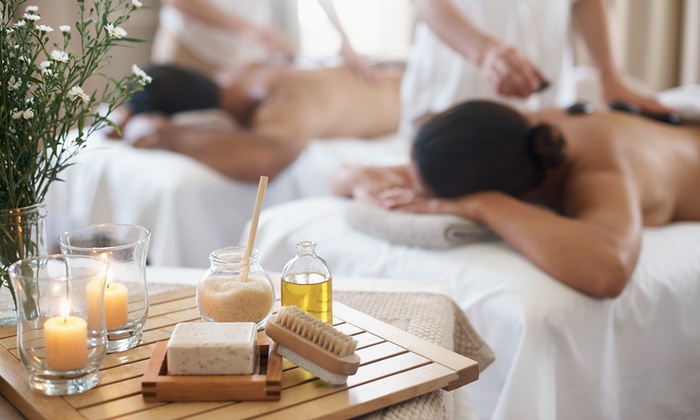 Everyone goes on vacation to free themselves from the pressures built up over time. To help you get rid of all your stress, Mauritius offers you the best spas. Revive your senses with fine beauty and body care. On a unique journey of serenity and harmony, you will definitely feel the difference. We can assure you that the time freezes during your visit in one of these havens of peace and tranquility.
The spas of Mauritius are a notch above services offered on other destinations. The massage sessions are as enjoyable as any activity. Massages vary in style and quality and guests always leave satisfied.
Shops
Restaurants, bars, pubs and tourist shops complete the visitors' stay. The souvenir shops are loaded with models of boats, from simple canoes, through complex sailboats and finally large modern steamers. Items such as necklaces, bracelets, hats, paintings, bags and other handmade items can be found there.
Excursions
There are many opportunities for land excursions or aquatic. The calm sea allows very relaxing boat trips. Several islands are located north of the island. Among, the famous corner of sight. As the island is protected, you will not have the right to moor there.
The corner of sight is home to the most beautiful dive sites on the island. Nevertheless, if you make an excursion aboard a catamaran, it will probably take you to the Gabriel Island, located only a few kilometers northeast of the corner of sight.
Cruisers on catamarans picnic almost daily. A small sandbar surrounded by a blue azure lagoon, ideal for a swim.
Climate
Pereybere is an ideal place to visit any time of the year, with hot summers and mild winters. It offers its visitors to enjoy the sun, the calm sea and the beautiful beaches for sunbathing and swimming.
The wind is generally off the coast, and together with the beaches and lagoons that are sheltered from the winds, Pereybere and the northern region are recommendable for a great year of vacation.
In summer, (from November to March), it can be extremely hot. If you go on vacation during this time, take light clothing to protect yourself from the heat.
Diving
When visiting Péreybère, you are sure to have a lot to do.
Besides lying on the beach and enjoying the sunbathing, you will find facilities for safe swimming, sailing, windsurfing, parasailing and can enjoy many water sports.
In addition, the region of Pereybere is the ideal place to discover the breathtaking underwater life of Mauritius.
For divers, there are plenty of dive sites to discover, all found along the coral reefs, just a few miles from the beach.
For those who want to cruise around the bay, there is a huge choice.
Pereybere is also the starting point for big game fishing trips.